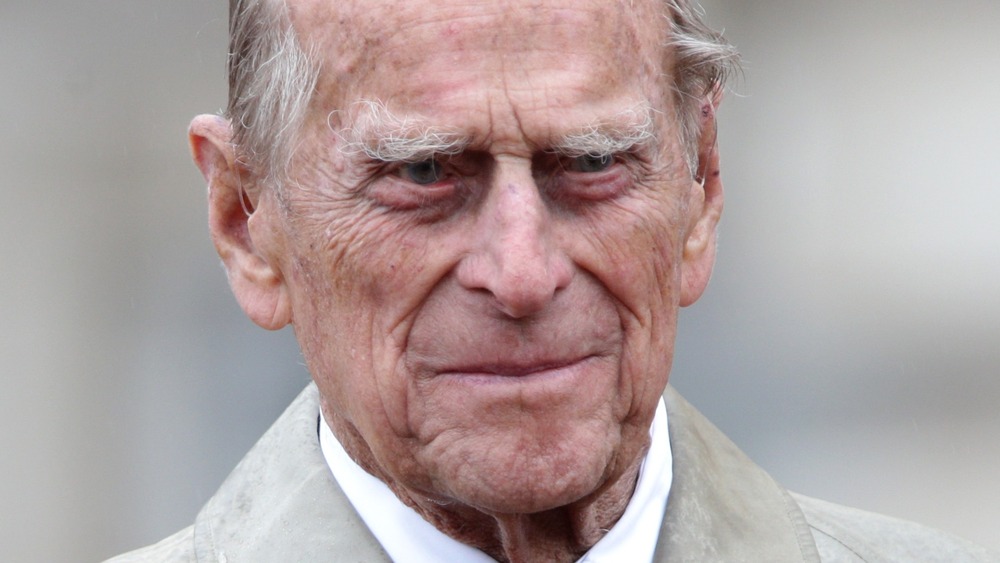 Prince Philip reportedly had a strong opinion about Prince Harry and Meghan Markle's Oprah Winfrey interview — and it was not positive. Official biographer and longtime friend, Gyles Brandreth, claimed the Duke of Edinburgh said the royal couple's interview was "madness." In a profile piece for the UK's Daily Mail, Brandreth wrote that Prince Philip believed "no good would come of" the two-hour tell-all. He said, "I know from someone close to him that he thought Meghan and Harry's interview with Oprah Winfrey was 'madness' and 'no good would come of it.'"
Brandreth, who knew Prince Philip for 40 years, also suggested the duke's comments mirrored his feelings when Princess Diana gave her infamous BBC interview. "I was not surprised because that is exactly how he described to me the personal TV interviews given by Prince Charles and Diana, Princess of Wales, back in the 1990s," Brandreth wrote.
The Sussex's explosive interview with the television veteran aired while Prince Philip was hospitalized. However, Brandreth said, despite this, the duke was not upset by the timing. "The fact that the Meghan and Harry interview was aired while Philip was in hospital did not trouble him," Brandreth began. "What did worry him was the couple's preoccupation with their own problems and their willingness to talk about them in public. 'Give TV interviews by all means,' he said, 'but don't talk about yourself.'"
But Philip was reportedly sympathetic to his grandson when it came to his distrust of the media and encouraged him to "do his own thing in his own way."
Former British Prime Minister hopes Prince Philip's funeral will repair royal rifts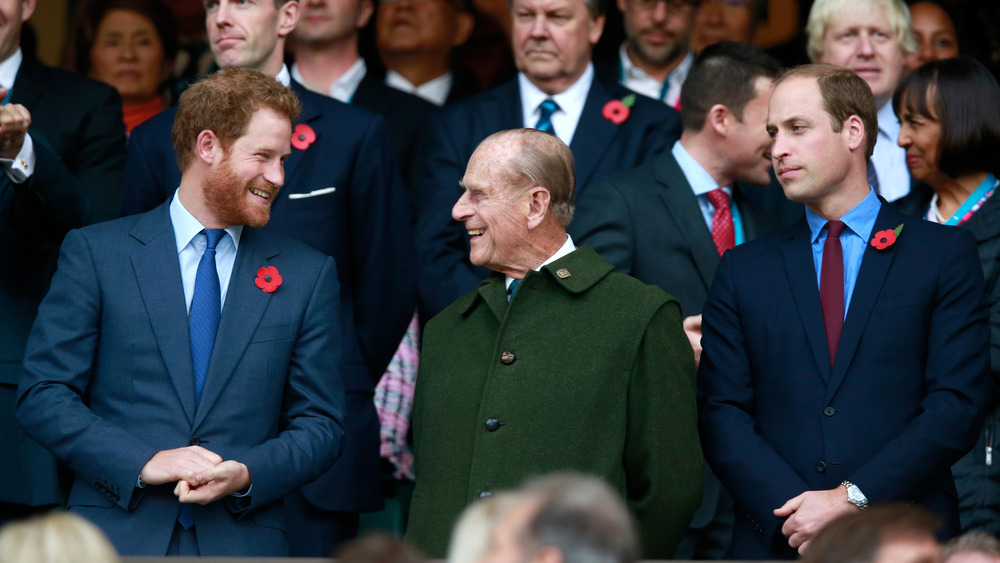 While the Duke of Edinburgh might have been unhappy with Prince Harry's extremely candid Oprah Winfrey interview, it has often been said the two had an "especially close bond," per Town & Country. In a piece for the Daily Mail, Prince Philip's official biographer Gyles Brandreth wrote that Philip loved Harry and admired him for his service career — he succeeded him as Captain General of the Royal Marines in 2017 — and thought he was "a good man."
The Duke of Edinburgh, who died on April 9, 2021 at age 99, will have a small, private funeral at Windsor Castle on April 17, 2021, with Prince Harry in attendance. The royal recently arrived in Britain from his home base in Los Angeles without pregnant wife Meghan Markle, who was advised to remain in the United States during her third trimester. Many hope that Harry, who will likely walk behind his grandfather's coffin (per BBC), will be able to patch things up with his family during his first visit to the U.K. in more than a year.
Former British Prime Minister Sir John Major told the BBC that, despite Harry's decision to reunite with his family being on compassionate grounds, it is "an ideal opportunity" to mend royal rifts. "They shared emotion. They share grief at the present time because of the death of their grandfather," Major said. "I think [this] is an ideal opportunity. I hope very much that it is possible to mend any rifts that may exist."
Prince Charles reportedly originally wanted to call out Prince Harry and Meghan Markle's claims 'point by point'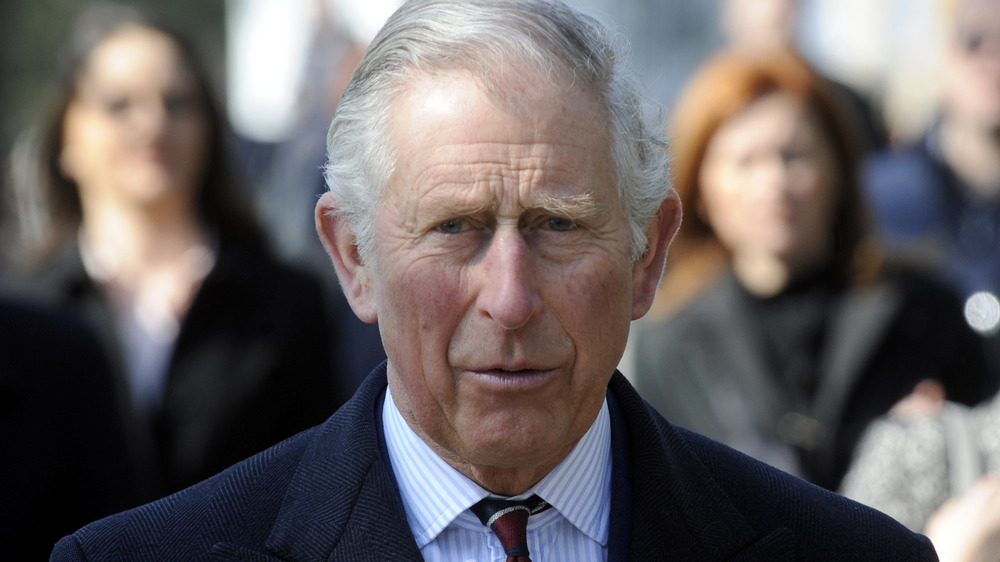 Prior to Page Six claiming Prince Philip described his grandson Prince Harry and granddaughter-in-law Meghan Markle's interview with Oprah Winfrey as "madness," the duke's son and Harry's father, Prince Charles, reportedly wanted to hit back at all the allegations "point by point" in what could have been a long retort. Royal expert Katie Nicholl claimed in March 2021 that Charles was pushing for a more detailed response than the somewhat brief statement Buckingham Palace issued.
"My understanding is that Prince Charles did want to issue a more detailed statement [in response] to the Oprah interview and possibly address some of those issues point by point," Nicholl claimed to Entertainment Tonight. However, it was said to have been decided the shorter comment would be the better idea because "going at things point by point could be potentially more damaging and give more ammunition for the row to continue." Nicholl added she believed "Prince Charles and Prince William were keen to correct some of the things that the couple had said."
Why the royal family has remained quiet about Harry and Meghan's Oprah sit down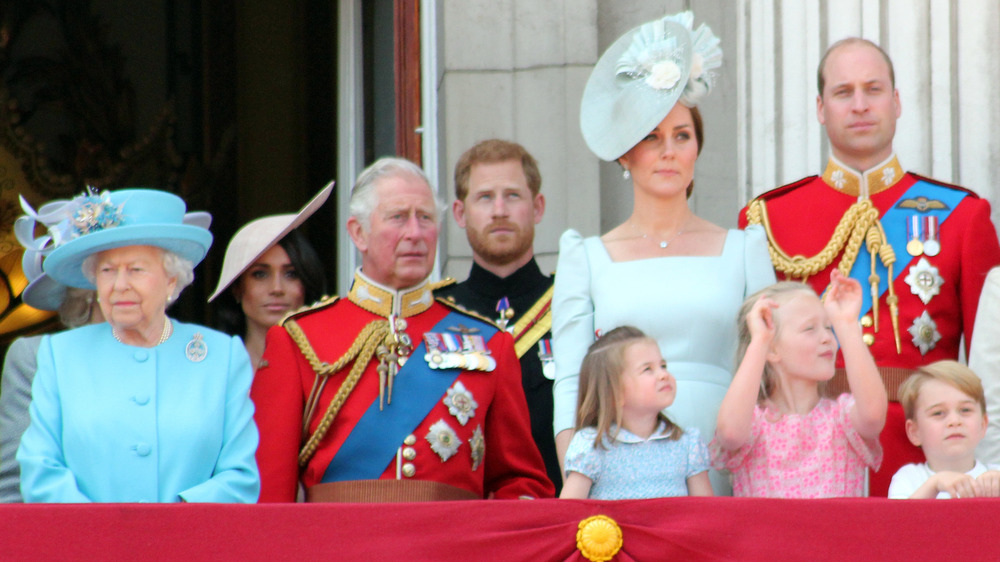 Aside from the royal family's initial statement and quotes from sources, the royals have stayed pretty quiet about Prince Harry and Meghan Markle's interview with Oprah Winfrey. Harry's brother Prince William is the only senior royal to make any kind of comment in person. He famously replied, "We are very much not a racist family," during a public appearance on March 12, 2021, when asked by Sky News about the claims that Archie's skin color was discussed. He also added that he had not spoken to his brother about the interview at the time, but planned to.
As for why that tidbit is all fans have heard in person from the royals, that's because Queen Elizabeth II was said to be very much against anyone making further comment. Us Weekly claimed in March 2021 that the monarch reportedly insisted "that the royals handle the matter privately" because she thought "retaliating will only add fuel to the fire and make the situation worse." Insiders claim William has had the most difficulty not speaking out because he wanted to defend his wife, Kate Middleton, against Meghan's claims that Kate made her cry.