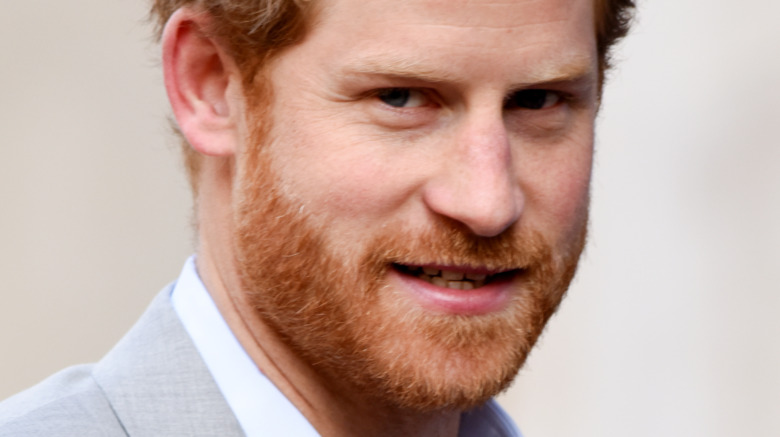 2020 was widely considered an overall crappy year for just about everyone, but 2021 has proven to be even worse for the royals. While being front and center in the tabloids is nothing new for heirs to the throne, this year seemed like overkill. First, Meghan Markle and Prince Harry announced they were pregnant. Then, the Duke and Duchess of Sussex's explosive interview with Oprah Winfrey revealed the mental anguish Meghan experienced upon joining the royal family, as well as allegations of racism.
When a reporter asked Prince William if he'd spoken to Harry about the allegations, William looked uncomfortable and said no, but added that he hoped to talk soon. Long story short, Prince Harry entered 2021 on the outs with his fam. Things got more complicated, though, when his grandfather Prince Philip died in April 2021. This necessitated Harry trekking back to the UK to attend the funeral sans Meghan.
Again, all eyes are on the royal family as the world waits to see how the fractured nobles will greet each other at their patriarch's funeral. Before you start to feel bad for Harry, though (we know it's hard, he's just so darn likable), the black sheep has a close friend in his cousin, Princess Eugenie.
Here's what we know:
Prince Harry has a special relationship with Princess Eugenie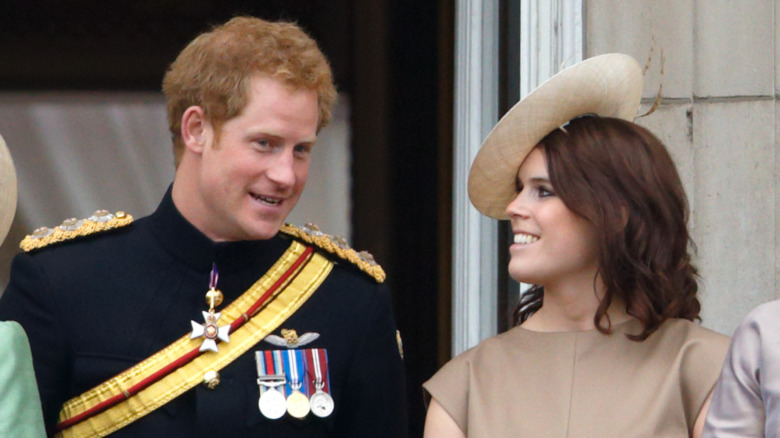 Prince Harry probably felt a little nervous about meeting up with his estranged family, but luckily he's still on good terms with his cousin, Princess Eugenie. In fact, according to Page Six, she was the first member of the family Harry wanted to see. Upon his return to the UK, Harry headed straight to Frogmore Cottage to quarantine, catch up with Eugenie, and get acquainted with her new baby. Why was Eugenie at Frogmore? Glad you asked.
Frogmore Cottage was gifted to Harry and Meghan Markle when they married in 2018. They spent millions renovating it, but abandoned it when they decided to step back from their senior roles in the royal family and move to California. Frogmore is still their official UK residence, but the couple offered it up to Princess Eugenie and her husband Jack Brooksbank when they learned they were expecting.
Naturally, Harry chose to quarantine with Eugenie as the two have always been exceptionally close. "Eugenie had always been more than just a cousin to Harry," royal experts Omid Scobie and Carolyn Durand wrote in their book Finding Freedom: Harry and Meghan and the Making of a Modern Royal Family (via People). "Out of all the Queen's grandchildren, Harry and Eugenie have one of the most natural connections. Like Harry, Eugenie is loyal, honest, and great fun."
We imagine the events surrounding Prince Philip's memorial — not to mention the interactions with the rest of the royal family in general — won't be easy for Harry, so we're glad he's got Eugenie by his side.