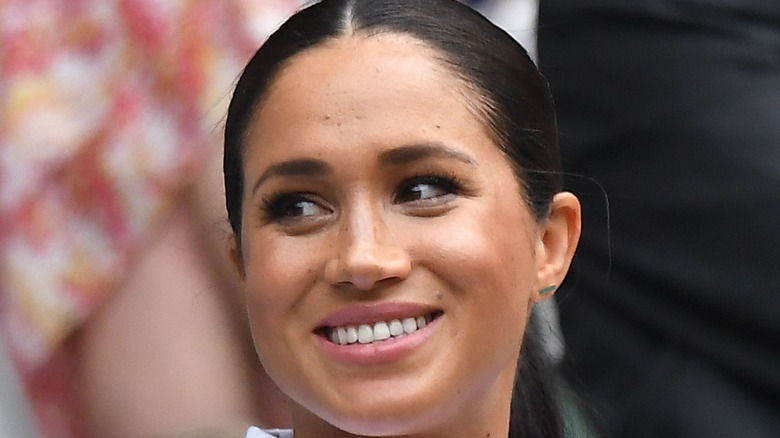 We're not the only ones still talking about Meghan Markle's truly no-holds-barred interview with Oprah Winfrey in March. The chat that launched a thousand headlines has also been nominated for an award that is a pretty big deal here in the entertainment biz.
The interview, which was also joined by the Duchess of Sussex's husband, Prince Harry, is probably the biggest royal interview since Princess Diana's infamous BBC interview in the mid-1990s — the one where she said there were "three people" in her marriage. The royal family is famously tight-lipped about their family business, even as the press and tabloids continue to cover pretty much their every move. No matter what gossip is flying about, the "Firm" tends to stick to official statements workshopped by a team of publicity professionals when it comes to addressing them. That's why it was such a game-changer to hear Meghan and Harry speak openly about all of the rumors we'd been reading about them, as well as drop a few bombshells that hadn't yet reached the press.
And now, the special is getting official recognition.
The bombshell Meghan and Harry Oprah interview is still getting headlines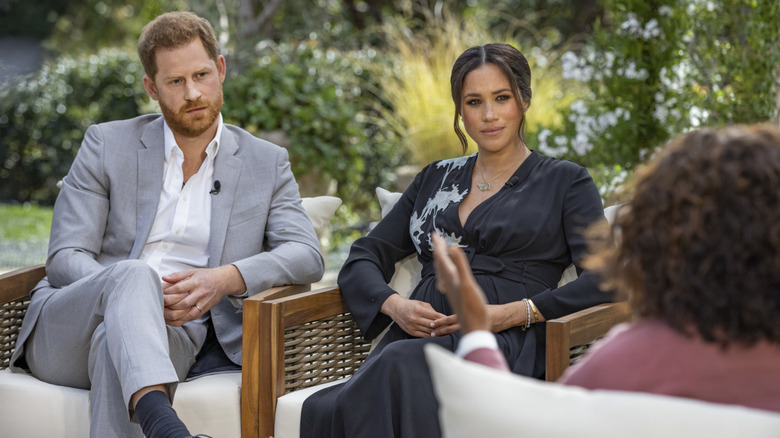 Everyone pretty much agrees that nobody but The Oprah Winfrey could have facilitated such a shocking and informative interview with some of the most famous and tightly guarded people on planet earth, which is why the interview has been honored with an Emmy nomination for best Hosted Nonfiction Series or Special. "Oprah with Megan and Harry: A CBS Primetime Special" will be going up against "My Next Guest Needs No Introduction with David Letterman," "Stanley Tucci: Searching For Italy," "United Shades Of America with W. Kamau Bell," and "VICE," via Variety.
In terms of sheer cultural impact, the Oprah interview seems to be in a league of its own, but the Emmys throw out a few wild cards every year so nobody knows for sure. In the special, Meghan and Harry made several shocking allegations, including that members of the royal family were worried about what color skin the couple's first child, Archie, might have when born. While the interview's revelations generated the Sussexes plenty of support Stateside, it also caused no small amount of controversy in the U.K., where monarchists accused the couple of spreading lies and causing the Queen undue stress. Either way, we're all still talking about it, aren't we?