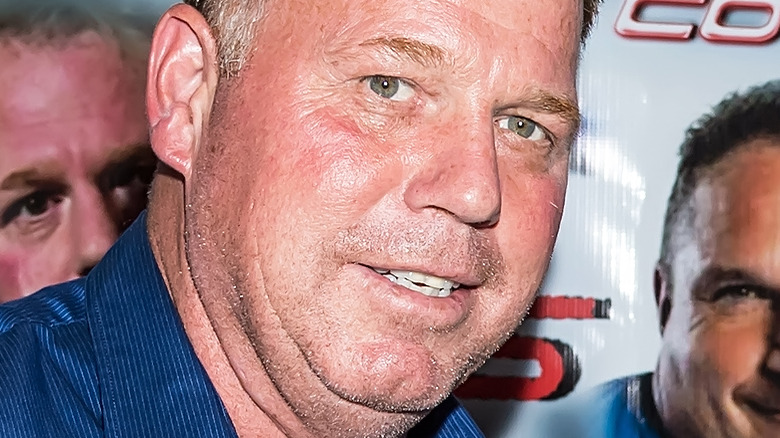 Meghan Markle does not have a relationship with her half-siblings, Thomas Markle, Jr., and Samantha Markle. In fact, the Duchess of Sussex was asked about her half-sister during her interview with Oprah Winfrey that aired back on March 7. Oprah asked Meghan about Samantha's tell-all book, to which Meghan responded, "I think it would be hard to 'tell all' when you don't know me," according to Showbiz Cheatsheet. "The last time I saw [Samantha] must have been at least 18, 19 years ago, and before then, 10 years before that. I grew up as an only child, which everyone who grew up around me knows. I wished I had siblings. I would've loved to have had siblings," Meghan added.
Nevertheless, Samantha is often speaking out about Meghan and her relationship with Prince Harry, weighing in on various things that Meghan would say she actually knows nothing about. One person who wasn't really brought up during the Oprah interview is Meghan's older half-brother, Thomas. For the most part, Thomas doesn't find himself in the headlines for speaking out about his estranged sister — at least, not nearly as much as his father, Thomas Markle Sr. — but that just changed. Keep reading to find out more.
Thomas Markle, Jr., is on 'Big Brother VIP'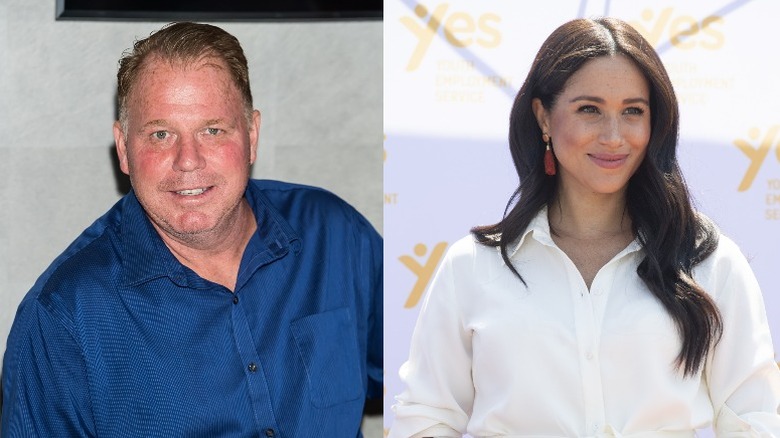 Thomas Markle Jr. has been cast on "Big Brother VIP," which is taking place in Australia. When introducing himself on the show, Thomas took advantage of his biological relationship with the Duchess of Sussex. "I'm Meghan Markle's brother, I'm the biggest brother of them all," Thomas said, according to the Daily Mail. He then used his moment to lash out at his half-sister. "I told Prince Harry, I think she's going to ruin your life. She's very shallow," Thomas said.
In the past, Thomas has slammed Meghan for being "phony," "jaded," "shallow," and "conceited," according to the Daily Mail. Thomas spoke to the press back in 2018 after he wasn't invited to Meghan and Harry. "She's clearly forgotten her roots. It's torn my entire family apart," Thomas told the Mirror at the time. "Meg likes to portray herself as a humanitarian, a people's person and a charitable person but she is none of those things to her family. She is giving the greatest ­performance of her life. She is acting [phony]. Once she got into Hollywood she turned into a different person. She's clearly forgotten her roots and her family," he added.
Meghan didn't respond then, and we'd be willing to bet that she won't be responding to his latest jab, either.