What's your favorite mob movie? Are you into classics, like the story of the powerful Corleone family in The Godfather trilogy, or do you prefer something that delves into law enforcement's attempts to take down crime syndicates, like Donnie Brasco? Maybe you're intrigued by the rise and fall of mafia figures, which you can see in films like Goodfellas, or perhaps you're eager to watch the entire Sopranos series again from start to finish. While watching the mafia operate on-screen can be captivating — especially if the tales are told by big stars like Al Pacino, Robert De Niro, and the late James Gandolfini — there happen to be a handful of famous folks who have actually been involved with organized crime and its shady figures in real life.
Frankly, one mobster, John "Handsome Johnny" Rosselli, who happened to "[rise] up through the ranks with Al Capone," was tasked with "infiltrat[ing]" Hollywood, according to Vice. It was his job to act "as the Mafia's ambassador" and to interact with "infamous mafiosos, Hollywood moneymen, stars and starlets." What's more, is that he wasn't the only one to form relationships with the rich and famous.
From Vegas singers who got a little too up close and personal with questionable characters to one beloved actor who actually witnessed an infamous mafia hit, you'll be shocked by these old Hollywood stars that had connections with the mob and the movie-like yet true stories behind those ties.
Frank Sinatra was partied with the 'godfather of Las Vegas'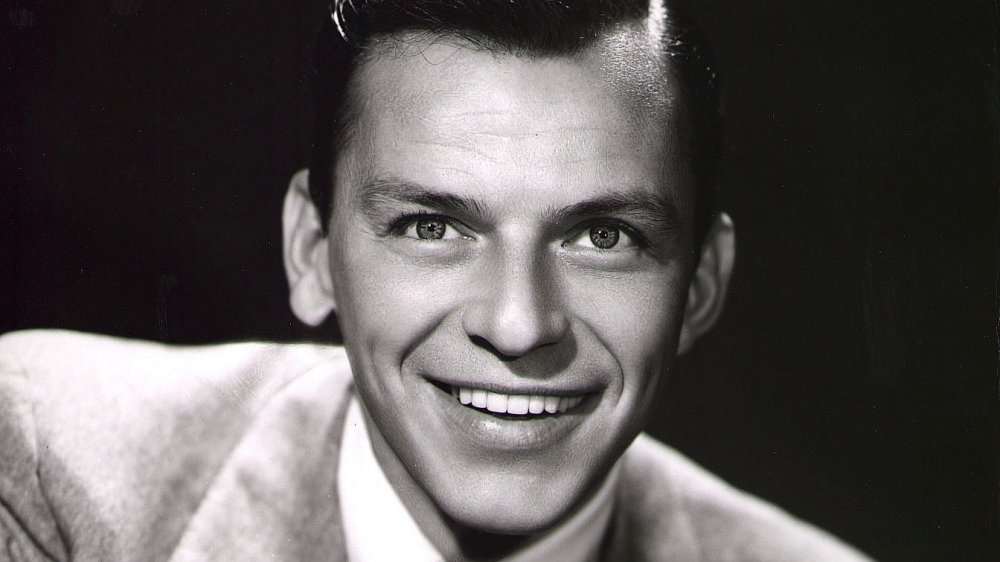 Frank Sinatra's life as a Vegas crooner put him in the perfect spot to associate with mobsters, and he did just that throughout his years in the entertainment industry. While there were "allegations that he had been a 'bagman' for the mob" himself, according to NPR, that wasn't necessarily ever verified, however, his connection with infamous underground figures was pretty darn obvious to anyone in the know.
Hollywood mafia associate John "Handsome Johnny" Rosselli was "the virtual godfather of Las Vegas in the 50s and 60s," Vice explains, which meant that he "knew most of the big showbiz stars." Of course, that included Sinatra, who apparently "partied" with Rosselli. However, Rosselli certainly wasn't the only member of organized crime that the singer associated with. History.com notes that "he was close friends" with "Chicago mob boss Sam Giancana" and was involved with "a revolving cast of characters connected to the underworld." Frankly, his "ties to known Mafia members" was so well known, the FBI had a file on Sinatra that "reads like a guide to the era's organized crime figures."
Despite all of this, Sinatra "always denied he was connected to the mob," which resulted in "investigators ridicul[ing] Sinatra's private claims that he hadn't known who Lucky Luciano, Meyer Lansky or Bugsy Siegel were." In the end, though, law enforcement couldn't (or wouldn't) pin anything on the star and ultimately "let him off the hook."
Wayne Newton faced a 'mafia death threat'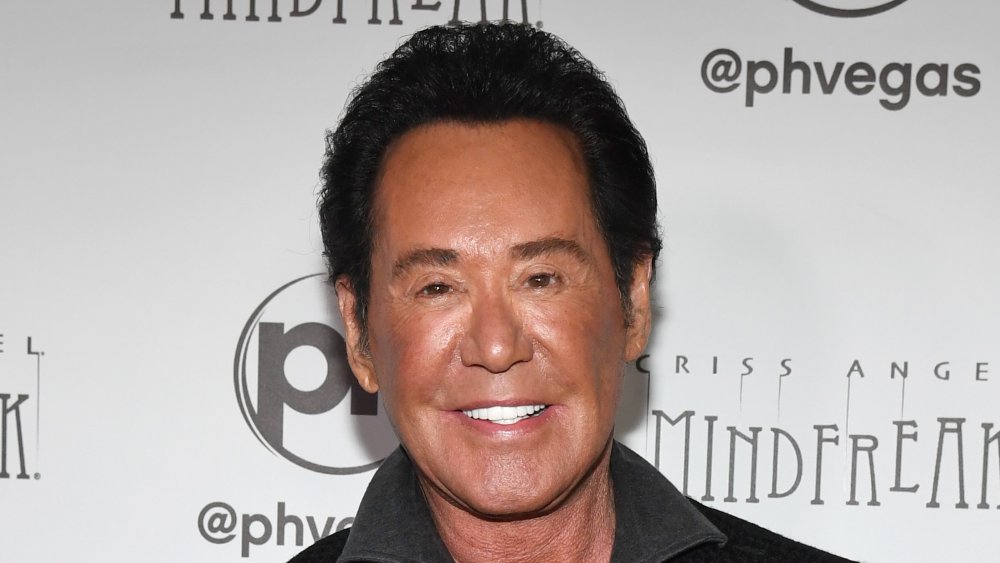 While many stars deny being associated with organized crime, Wayne Newton was honest about the fact that he had known Guido Penosi, "a reputed member of the Carlo Gambino crime family of New York," per the Las Vegas Sun. However, the singer "insisted that he did not know Penosi had alleged mob ties." As the singer told the Las Vegas Sun in 2000, "It was ridiculous. ... What do I know about the mafia?" That was the big question.
When reports came out in 1980 that accused Newton of using his co-ownership of the Aladdin Hotel (which later became Planet Hollywood) to act as a "front man" for the mafia, there were also rumors that the star "was spilling the beans about the Mafia to law enforcement officials." While Newton insisted that he was ignorant of any wrongdoings, there was danger in the fact that, as he explained, "the mobsters didn't know that I didn't know anything about them."
Things got even worse for Newton when he was "listed ... as a government witness in the trial of reputed mobsters Guido Penosi and Frank Piccolo," AP reported, which resulted in a "mafia death threat." The singer, who was even given a bulletproof vest by authorities to protect him from a hit, reportedly told his wife, "I'm a dead man." Luckily for the star, he survived the ordeal, although it probably had him reconsidering any connection he may have had to organized crime.
Was Marilyn Monroe in love with an infamous mafioso?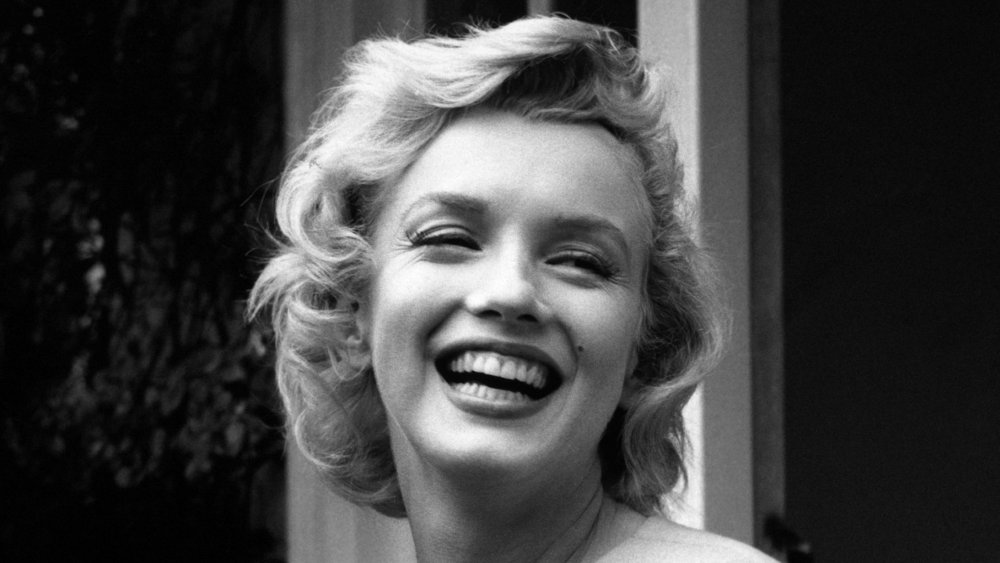 John "Handsome Johnny" Rosselli may have been friends with Frank Sinatra, but he might have had a more significant relationship with Marilyn Monroe. The pair were introduced by producer Joseph Schenck, who Vice notes was also a felon. In an interview the outlet had with Lee Server, author of HANDSOME JOHNNY, it turns out that the movie star and mobster were "close for a while, lovers according to some." While pointing out that he couldn't confirm the rumor, Server explained that there was buzz that Rosselli "helped get Monroe her first prominent part in Ladies of the Chorus at Columbia."
Monroe's connection to a member of organized crime may have helped launch her career during her early days, however, it turns out that she might have been mixed up with another mobster during her final days as well. In fact, she "spent her last night alive at Frank Sinatra's lodge with a Mafia boss," according to recordings discovered by George Masters, Monroe's hair and make-up stylist (via Daily Mail).
The actress was said to be in love with the infamous Sam Giancana, who "apparently tried to persuade her not to go public about her affair with President John F. Kennedy" at the Cal-Neva Lodge in Lake Tahoe, Nev. While we may never know what happened while they were together, Monroe "flew home to Los Angeles early the following morning and was found dead that night."
Joe DiMaggio's familial connections are unsettling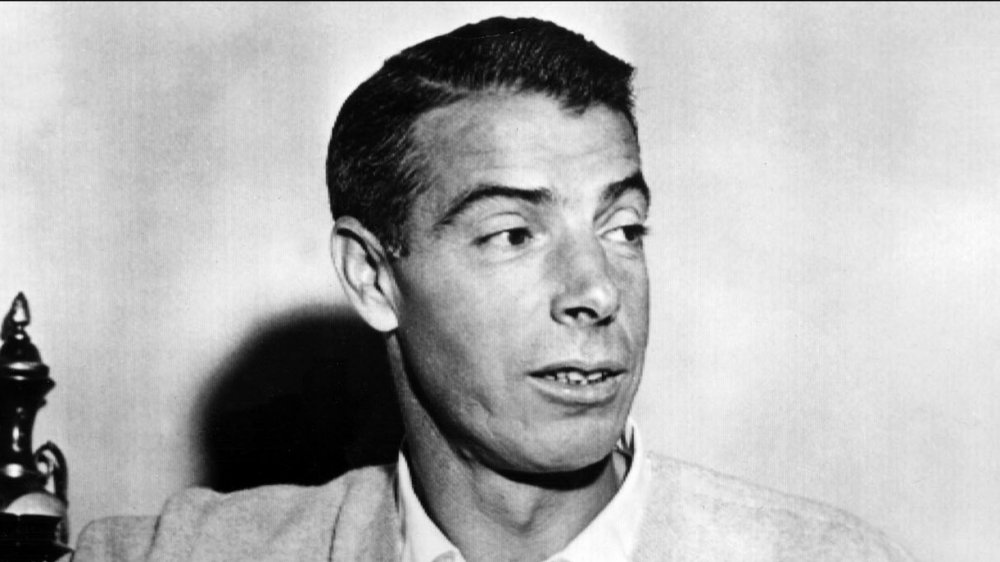 Joe DiMaggio may not have been an actor or singer, but the baseball player was certainly part of the Hollywood scene thanks to his marriage with Marilyn Monroe. And while he was known as a Yankees slugger, the International Business Times explains that DiMaggio may have had a dark side that hinted at mobster-like tendencies. In fact, some "believe that Joltin' Joe was so obsessed with the idea that the Kennedys had his ex-wife Marilyn Monroe killed that he had a hitman or men kill the president out of revenge." While that claim likely can't be proven, it turns out that DiMaggio also had a strong tie to one of the most famous mafia families around.
The DiMaggios were intimately connected to the Gambinos, who "virtually dominated New York City's organized crime world," according to The New York Times. As revealed by the Times Herald-Record in 2002, the families were brought together by "intermarriage [that] began in Italy more than 100 years ago and continued when they came to America."
The relatives even held a reunion that same year, which saw "[s]ix generations, and more than 150 people" come together. During the event, the Times Herald-Record noted that "[s]ome of the DiMaggio cousins were looking for possible Mafia types lurking about," or even the FBI. Honestly, it doesn't seem like having law enforcement around is the worst that could have happened.
James Caan came to the defense of a mob boss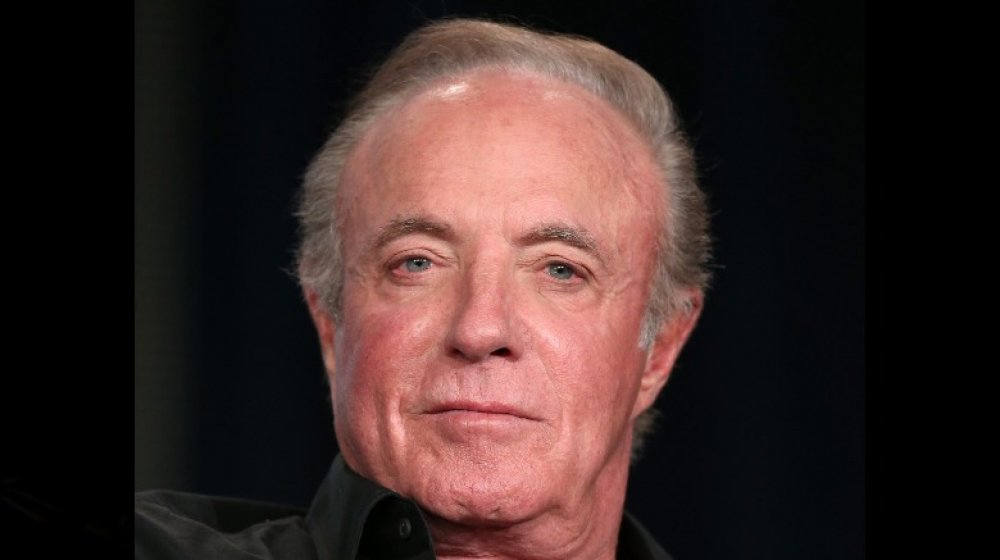 James Caan has played a mafia figure plenty of times on-screen, such as Sonny Corleone in The Godfather, Spaldoni in 1990's Dick Tracy, and Frank Vitale in 1999's Mickey Blue Eyes. As it turns out, his authenticity on screen may be due to the fact that he knows real-life mobsters.
"Andrew 'Andy Mush' Russo, the alleged acting street boss of the Colombo family, has a coldhearted and bloody reputation, but he has at least one big-name friend defending him: actor James Caan," Gothamist noted in 2011 when Russo was "arrested in [a] massive criminal sweep." As the actor revealed to the New York Post, "My friendship with Andrew Russo dates back over 35 years, and I've only known him to be as good a friend as anyone could be to me and my family." What's more, is that Caan also offered to pay for Russo's bail, writing a note to the court, "My son Scott is his godson. [Russo] has always been the first to call when any member of my family has been ill or troubled, and always looked after me like a brother."
Although Russo did serve time behind bars, a judge ordered him released from jail two months early in 2013 when he was 78 years old, telling Russo's granddaughter, "Your poppy will be home soon." This was surely a development that pleased Russo's family as well as Caan.
The mob turned Debbie Reynolds into a 'wealthy woman'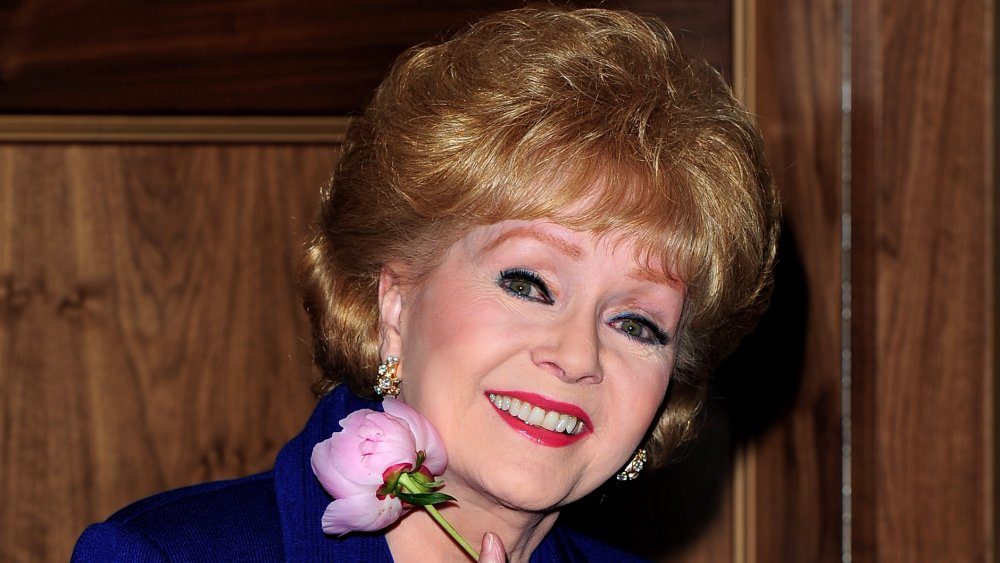 Debbie Reynolds may not be a name that you expect to see on a list of stars who have been connected to mafia figures, but it turns out that the actress got caught up with the mob on more than one occasion, for better or worse.
We have to head back to 1960 to pinpoint the iconic starlet's connection to the mob, which is when mafia attorney Sidney Korshak "acquired his Bel Air home" via a deed that "was granted to Korshak ... from Karl's Shoe Stores, Limited," according to Vanity Fair. If you're wondering what that has to do with Debbie Reynolds, well, she was married to the Karl of Karl's Shoe Stores. Korshak was also partially responsible for making Reynolds "a wealthy woman, reportedly negotiating a million-dollar deal for her Las Vegas debut." According to the FBI, he was even "present at the opening performance of the Debbie Reynolds show at the Riviera Hotel in Las Vegas, Nevada, in January 1963."
However, Reynolds' interactions with mafia-types weren't always so beneficial. During the mid-'60s, her company, Harmony Productions, got involved with the maker of something called a Scopitone jukebox. But by 1966, NPR explains that "just as big artists like Johnny Mathis and Roger Miller were starting to sign on, key Scopitone players were charged with having ties to the Mafia," which meant that "[s]ales stalled" and the venture failed, which likely lost Reynolds a pretty penny.
Did Tony Bennett have an affair with a mobster's girlfriend?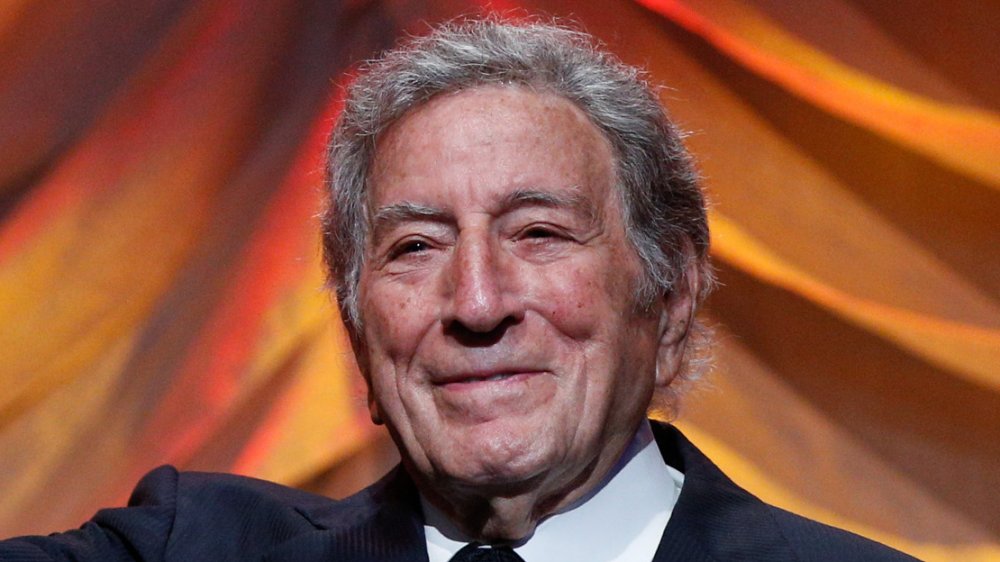 Just like Frank Sinatra and Wayne Newton, Tony Bennett is another Vegas singer with alleged mob ties. His connection to the world of organized crime, however, is a little different. While the other stars knew various mafia men, Bennett got caught up with a woman who was connected to the criminal underworld.
According to the Daily News, David Evanier, the author of All the Things You Are: The Life of Tony Bennett, claims that "the legendary crooner had a close encounter of the painful kind with the Las Vegas Yellow Pages after he caused a jealous wiseguy to see red." Huh? What exactly does that mean? Well, it turns out that while Bennett was separated from his second wife, Sandra Grant, during the late '70s and early '80s, he "inexplicably began seeing the girlfriend of goodfella Anthony Spilotro, who inspired Joe Pesci 's vicious character Nicky Santoro in Martin Scorsese's 1995 movie Casino."
Unsurprisingly, that relationship didn't work out. When Spilotro found out what was going on, he "hammered Tony over the head with a phone book, laying him out on the floor." While that was undoubtedly unpleasant, let's be honest: The outcome could have been a lot worse! Frankly, Spilotro himself ended up being "whacked in 1986 ... Legend has it he was buried alive." Yikes!
Liza Minnelli's racy soirée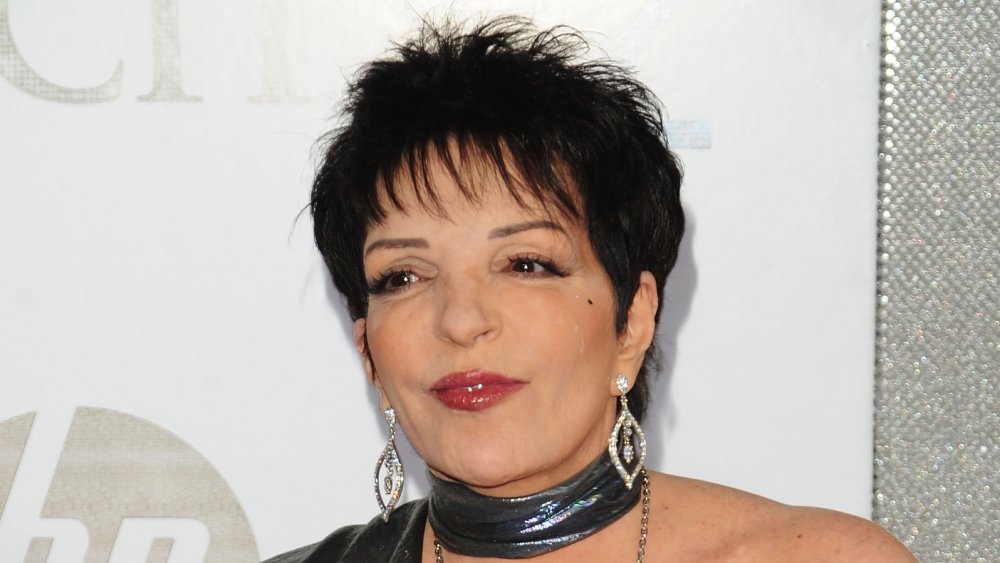 Liza Minnelli played an adventurous woman who wanted to get the most of her life when she appeared as Sally Bowles in the 1972 classic Cabaret. In real life, she was apparently just as willing to indulge in feats of joie de vivre, even if that meant getting involved with a mobster.
At one time, the actress was reportedly, er, friends with Gianni Russo, who was connected to mob boss Frank Costello, according to the New York Post. Russo also knew plenty of stars, such as Elvis Presley ("Russo took cover as the King mimicked the on-screen pistol play with real guns"), Zsa Zsa Gabor (who he had a "weird date" with), and Frank Sinatra ("He tried to slap me; I grabbed his skinny wrist and said, 'I'll rip off your arm and shove it up your ­f***ing ass.'").
If it isn't clear already, "Russo ha[d] enjoyed a life that is part Scorsese feature, part manifest destiny, and part skin flick." One such instance of the latter variety may have involved Minnelli, who Russo claimed to have "had threesomes with ... after both took a liking to the same Vegas showgirl." Apparently, that time around, what (allegedly) happened in Vegas, didn't stay in Vegas.
George Raft was childhood friends with famous mobsters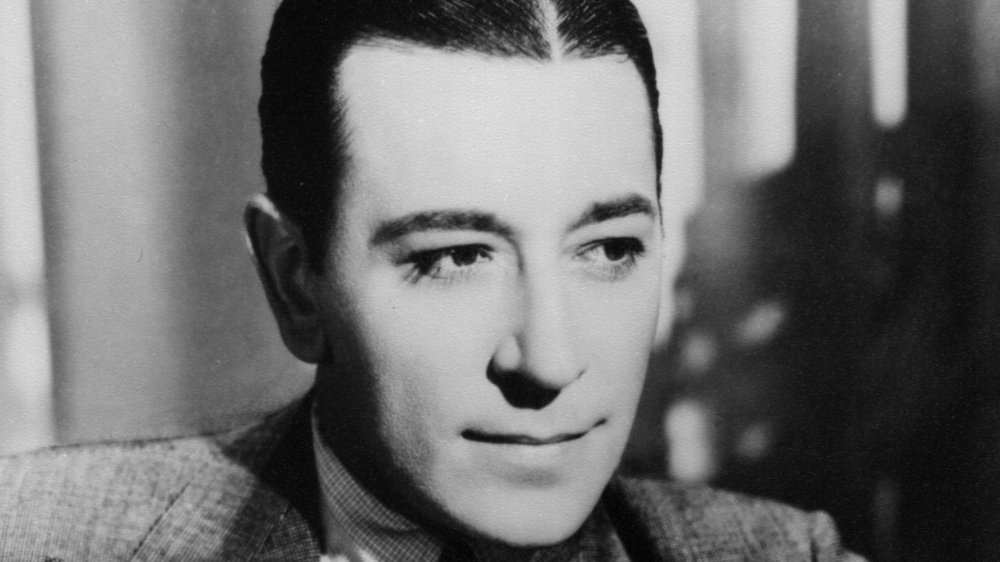 George Raft's name may not be the most recognizable these days, but back during the golden age of Hollywood, he was a well-known actor who appeared in classic movies like 1932's Scarface, 1959's Some Like It Hot with Marilyn Monroe, and 1960's Ocean's 11 alongside Rat Pack members Frank Sinatra, Dean Martin, and Sammy Davis Jr.
As a child, Raft, grew up in the Hell's Kitchen neighborhood of New York City where, as Turner Classic Movies notes, he "was a childhood friend" of gangster Bugsy Siegel, who went on to "buil[d] a criminal empire through bootlegging, gambling and ruthless assassinations before setting up shop in Las Vegas," according to Biography. Raft was also pals with the kid who would grow up to be "the Irish crime boss of New York," Owney Madden.
Frankly, as "the oldest of nine boys" and someone who was raised in a "tough district," if Raft hadn't found his way into show business, he might have followed his friends into the underworld as he apparently "came close to having a life of crime himself." Instead, he followed in the footsteps of earlier stars like Broadway and silver screen sensation Ruby Keeler as well as "song-and-dance man" Ray Bolger, who Raft "would proudly point out" came from "the same block" as he did. It may seem like choosing to be an actor was safer than becoming a mobster, however, it's pretty clear that the two worlds were intricately intertwined.