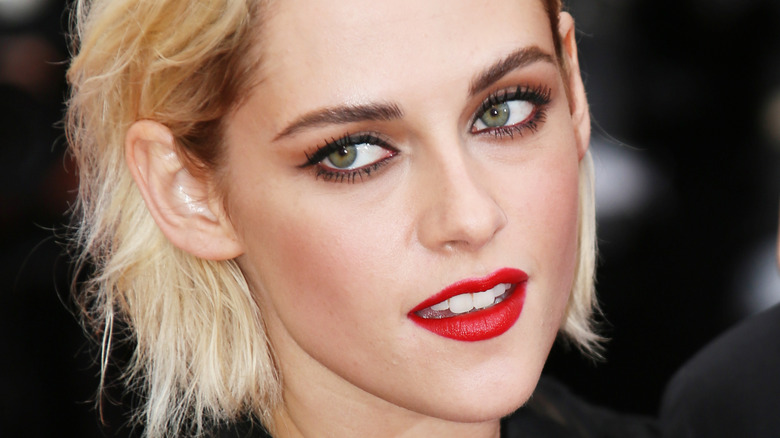 The reviews are in for Kristen Stewart's Princess Diana biopic, "Spencer" — and the critical consensus is that the "Twilight" alum blew it out of the water. With a theatrical release of November 5, the Pablo Larraín-helmed film will cover the Christmastime weekend in the '90s when Diana decided a marriage to Prince Charles and ascendancy to Queen was not for her, per Deadline. Aside from dropping jaws over her physical likeness to the People's Princess, Stewart garnered raves for embodying Diana's essence.
Variety opined that Stewart "doesn't just do an impersonation... She transforms; she changes her aspect, her rhythm, her karma," noting specifically the actor nailing Diana's unique "luminosity" as it was extinguished by her imploding personal (and public) life. Vulture concurred that "Spencer" was a vehicle that rose or fell by its star, writing, "The film is Stewart's to carry, and she does it by going less minimalist than is her habit and by allowing an awareness of the absurdity of Diana's situation to seep in, even as she plays the woman's suffering entirely straight."
Given the weight of portraying one of the most popular figures in modern history, read on for how Stewart was able to successfully tackle the layered role.
Kristen Stewart admits feeling similar to Princess Diana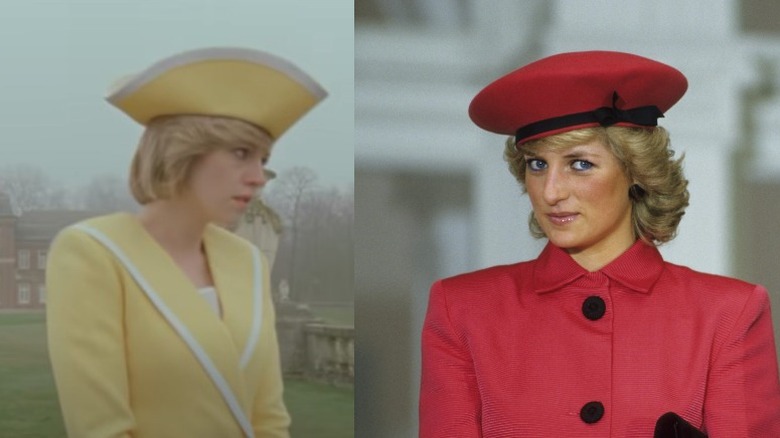 At first blush, Kristen Stewart and Princess Diana seemingly possess little in common. A reexamination of this proves otherwise. After all, Stewart — after being a child star in films such as Jodie Foster's "Panic Room" — became a global superstar at age 18 when the first of the "Twilight" blockbuster franchise hit theaters in 2008. Diana, per Parade, was a tender 19 when she began dating Prince Charles in 1980. Their shared experience of public scrutiny at that age, as Stewart herself told The Sunday Times, more than prepped her for portraying Diana in November's "Spencer." "It's feeling constantly watched, no matter what you do," Stewart reflected. "If you're in public, someone in the room is looking at you at all times."
Although Stewart resisted direct comparisons to the princess, she conceded "a parallel" to The Times in their unwanted attention. Like Diana, Stewart said, she was also forced to assume "a space where people are disappointed in your choices." As Variety wrote in its glowing review of "Spencer," neither woman seemingly desired their fame, likely lending to Stewart's performance as well. "We see an echo, perhaps, of Stewart's own ambivalent relationship to stardom — the way that she'll stand on an awards podium, chewing her lip, reveling in the attention even as she's slightly uncomfortable with it."
We are sure excited to see Stewart in what will likely go down as (one of) the roles of her lifetime!