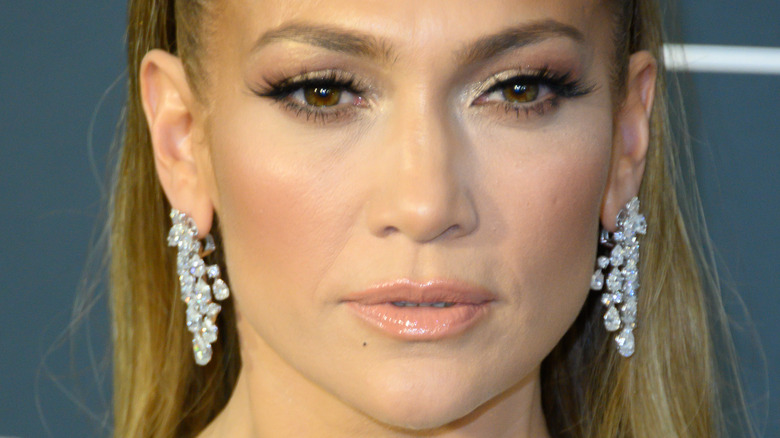 Jennifer Lopez has found herself in some hot water with fans after several social media videos went viral accusing the singer and actor of not exactly being the most thoughtful when it comes to her servers.
Of course, Lopez has been hit with the diva label a few times in her career, something she's spoken out about more than once. Speaking to GQ in 2019, JLo claimed she believed being called a diva was a sexist move, hitting back, "Because I was Latin, and I was a woman, and I was Puerto Rican, and they were not giving me the same pass that they gave everybody else at certain times. It's hard to remember specifics. I wish I could. But honestly, I don't like to harp on the negative or feel sorry for myself." She then added of being hit with the diva stick, "You know, it, it just is what it is."
Well, Lopez may want to cover her eyes and ears for this one, as she's now been accused of some less than stellar behavior by multiple people amid a new viral social media trend that sees celebrities being called out for their apparent antics.
Jennifer Lopez was put on blast over apparent diva behavior
Jennifer Lopez's latest diva drama began when TikTok users started a trend naming the rudest celebrity they've ever met, with JLo's name cropping up a few times. In one viral TikTok video, @redpeppaflake claimed Lopez purportedly won't let drivers make eye contact with her (or let her luggage touch the ground!) and also accused her of taking away a server's tip after her husband, Ben Affleck, supposedly gave out $100. Lopez instead apparently replaced it with a few bucks. That wasn't the only time Lopez was accused of taking back a tip, though. In a TikTok comment posted to Twitter, Lopez was accused of purportedly taking back $1,000 in chips after her former husband Marc Anthony gave the generous amount to a cocktail waitress, reportedly swapping it for $10. In another video, Lopez was accused of refusing to get up for a pedicure (supposedly forcing the technician to paint her nails as she lay down).
Twitter users also shared their apparent interactions with the star, with one writing, "She booked our venue but doesn't want 'common folk' in the same space but she also doesn't want to pay for the whole room.. completely rude to our whole staff.. then she complains about not having round ice only.."
Whether or not the stories are true, we know Lopez has done a whole lot of good. In 2017, she donated $1 million to help Puerto Rican's affected by Hurricane Irma and Maria.